Back in August I went to Ciff kids in Copenhagen to get inspired, see news and trends, the trade is mostly kids clothes, which is full of so many great news, but my interest is more in interior and accessories for kids.

First stop was Leo Leo a new brand started by Emil and Josefine, a family business that started with the cuddle teddy Lion, for soon after to involve duvet covers and soft books, hand drawn watercolour by Emil from his childhood. In the future Leo Leos adventure continues in an old bus taking the whole family to Portugal, where they expect to live and expand their brand with a line of kids clothing. Follow their journey to Portugal @leoleojournal and their brand @leoleocopenhagen and for much more about their story and thoughts behind Leo Leo 
Wooden toys – for all ages:


Loullou.com – Wooden memory game and hanging toys for the youngest.
Kolekto by Stories in structures, building bloks in so many shapes and corlor – great for even the smallest architects.
Luckyboysunday


And LuckyBoySunday. Their next step would be ? ……Christmas balls! – yes of course, I love them. In shop for Chriatmas 2018. If you are at Maison&Object these days you will see them again. 

Kids clothes with flower, quilts and rainbows – for summer 2019

(1)Flowers at Christina Rohde, she continues to create great clothe with lots of flower prints. SS19 catalogue is full of flower print and flowers in a beautiful colour mix.
(2) Great quilts by Hannahandtiff for a cold summer day and more flowers and balloons at Bobochoses
(3) Rainbow love at Soft Gallery for summer 2019.
(4) Favourite from my childhood – i lived in those sandals, my mom bought them in Nørregaard way back when they had a slide in the shop – obvious long time ago.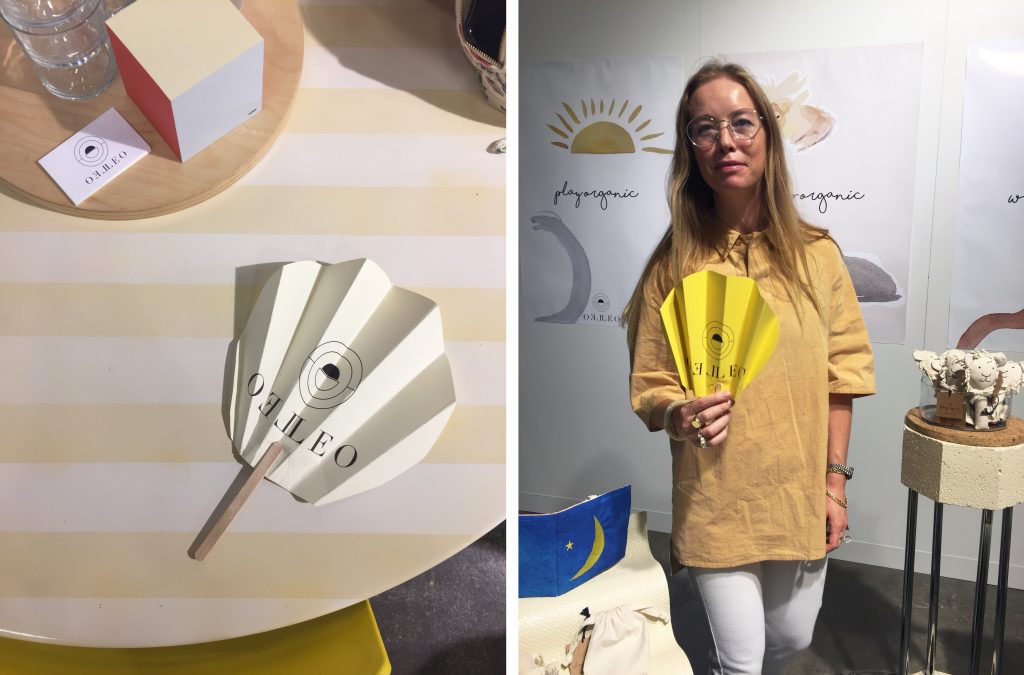 Back in August I went to Ciff kids in Copenhagen to get inspired,  for news and trends. The trade is mostly kids clothes, which is full of so many great news, and interior and accessories for kids.
First stop was Leo Leo a new brand started by Emil and Josefine, a family business that started with the cuddle teddy Lion, for soon after to involve duvet covers and soft books, hand drawn watercolour by Emil from his childhood.
In the future Leo Leos adventure continues in an old bus taking the whole family to Portugal, where they expect to live and expand their brand with a line of kids clothing.
Follow their journey to Portugal @leoleojournal and their brand @leoleocopenhagen and for much more about their story and thoughts behind Leo Leo