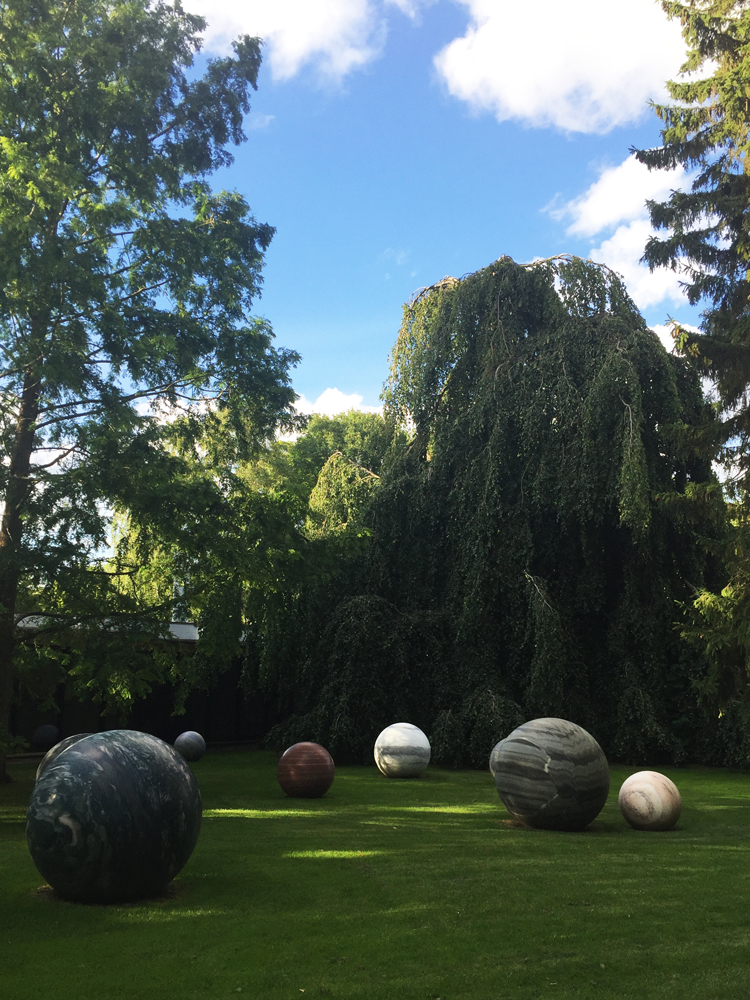 In the "back yard" of Louisiana museum of modern art, you find these amazing sculptures by Alicja Kwades among old threes and the museum.
They are made from marble and other stones – made by hand and polished so delicately.
When it rains the surface shine beautifully that they almost shines.